Is Bad Breath Cramping Your Style?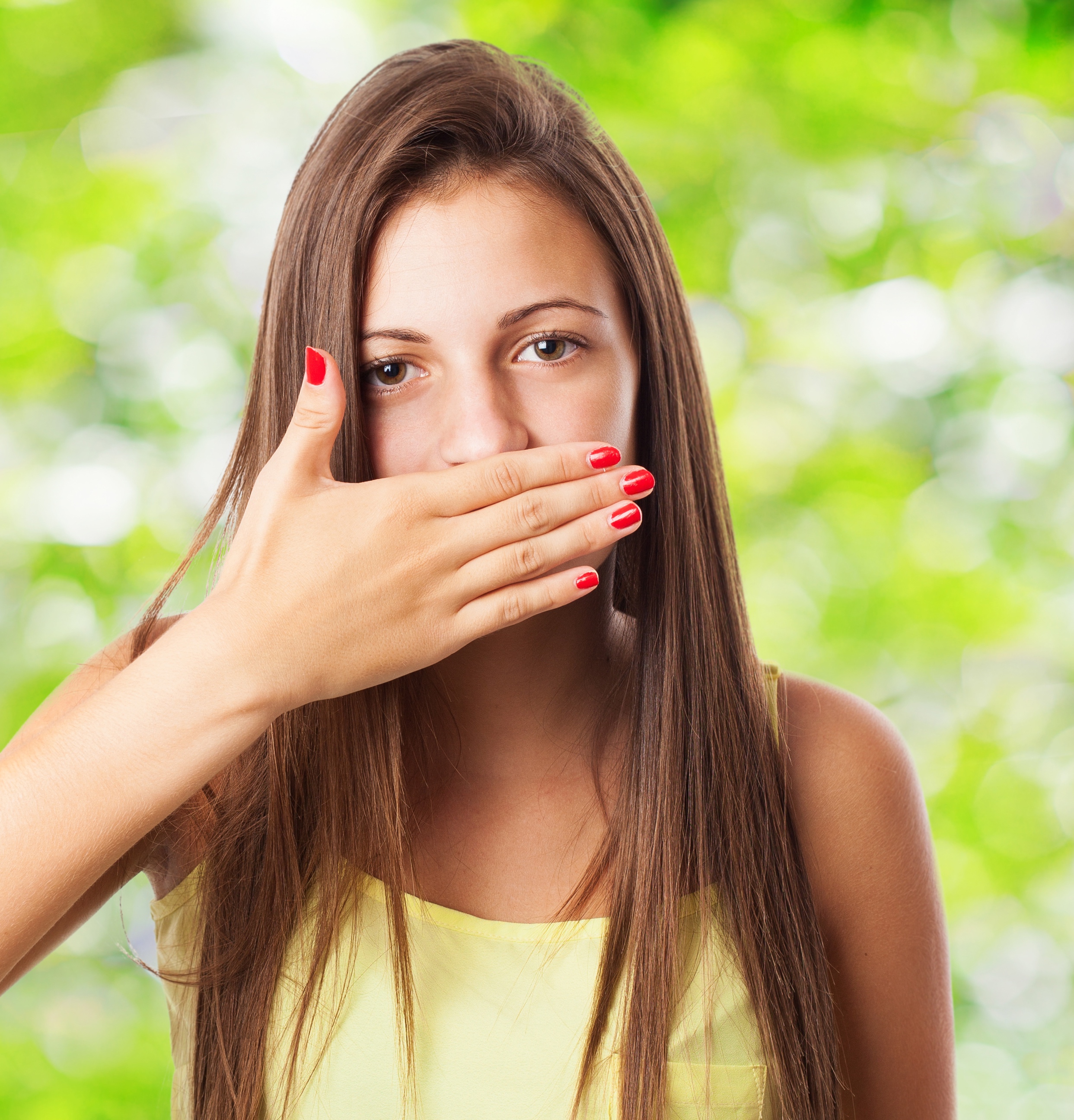 Have you ever been at work interacting with a coworker when all of it sudden it seems like they are backing away from you because of the smell coming out of your mouth?  Are you constantly popping breath mints into your mouth before a big date with your significant other only to find out that 30 minutes later, the bad odor is back?  Don't worry, you are not alone.  Bad breath (halitosis) is a common problem for many people.  The good news is, that we can help you fight the battle with bad breath and defeat it for good.
The Cause of Bad Breath
Bad breath is common because your mouth is home to hundreds of different species of bacteria that can produce nasty-smelling compounds.  90% of the time, bad breath is caused by bacteria emitting hydrogen sulfur.  Some people harbor more bacteria species that cause bad breath than others.
The halitosis causing species mostly hang out on the tongue, and multiply at night, when the salivary glands slow down (hence morning breath).  Some bad breath is to be expected, like the temporary sacrifice for a gourmet meal that contains garlic. Longer-lasting unwelcome triggers include tooth decay, gum disease, insufficient saliva (dry mouth or xerostomia), poor oral hygiene, badly fitting restorations such as bridges and dentures, and old fillings that can trap bacteria.
Saliva is important because it rinses away the bacteria that causes bad breath.  There are many medications that can play a role in causing dry mouth, which can lead to bad breath. There are also various diseases that can cause halitosis.  Here are some to be aware of: respiratory tract infections such as pneumonia or bronchitis, chronic sinus infections, postnasal drip, diabetes, chronic acid reflux, and liver or kidney problems.  Smoking is also a major cause of bad breath.
At Home Proper Oral Hygiene Habits To Treat Bad Breath
There are many ways to help minimize bad breath.  Here are some suggestions:
Brush Your Teeth – Brush two times a day for two minutes with a fluoride containing toothpaste.  To maintain fresh breath throughout the day, it is recommended to brush your teeth after you eat (Try to keep a toothbrush at work or school to brush after lunch).
Floss Your Teeth – Floss at least one time a day.  Flossing is extremely important because there are odor causing food particles and plaque that get stuck in between your teeth and cannot be removed with a toothbrush.
Brush Your Tongue – Since the main cause of bad breath is due to the bacteria on your tongue, it is recommended to gently brush your tongue with your toothbrush and toothpaste.  After brushing, use a tongue scraper, which can be purchased at a local convenience store to gently scrape your tongue from back to front.  After scraping, use a tongue spray.
Use a Non-Alcohol Containing Mouthrinse – Some mouthrinses contain alcohol, which can dry your mouth.  In these situations it may temporarily mask the odor but it actually in the long run can make bad breath worse.  It is recommended to use a mouthrinse at least 2 times a day.  Make sure to gargle when using mouthrinse as a big source of bad breath can start in your throat.
Drink Lots of Water – This will keep your mouth moist. Sugarless chewing gum or sucking on sugarless candy also stimulates the production of saliva, which helps wash away food particles and bacteria.
Monitor Your Diet – Foods high in protein or dairy products generate large amounts of amino acids, which can help lead to odor causing bacteria.  A diet low in carbs burns stored fat, creating toxic-smelling ketones.  Heavy alcohol consumption can cause bad breath as well.
Treatment For Bad Breath Offered At Caring Smiles Family Dentistry
At Caring Smiles Family Dentistry, we offer various products to help combat bad breath, in addition to maintaining proper oral hygiene habits at home.
1. ORAL-B Pro 5000 with Bluetooth Connectivity Electric Rechargeable Toothbrush – The Oral-B PRO 5000 SmartSeries with Bluetooth Connectivity electric rechargeable toothbrush.  This toothbrush not only removes more plaque than a traditional toothbrush but also eliminates bacteria that causes bad breath. There are 5 rechargeable modes: Daily Clean, Gum Care, Sensitive, Whitening, and Deep Clean.  By downloading the Oral B App on your smartphone, you can get real-time feedback on your brushing habits.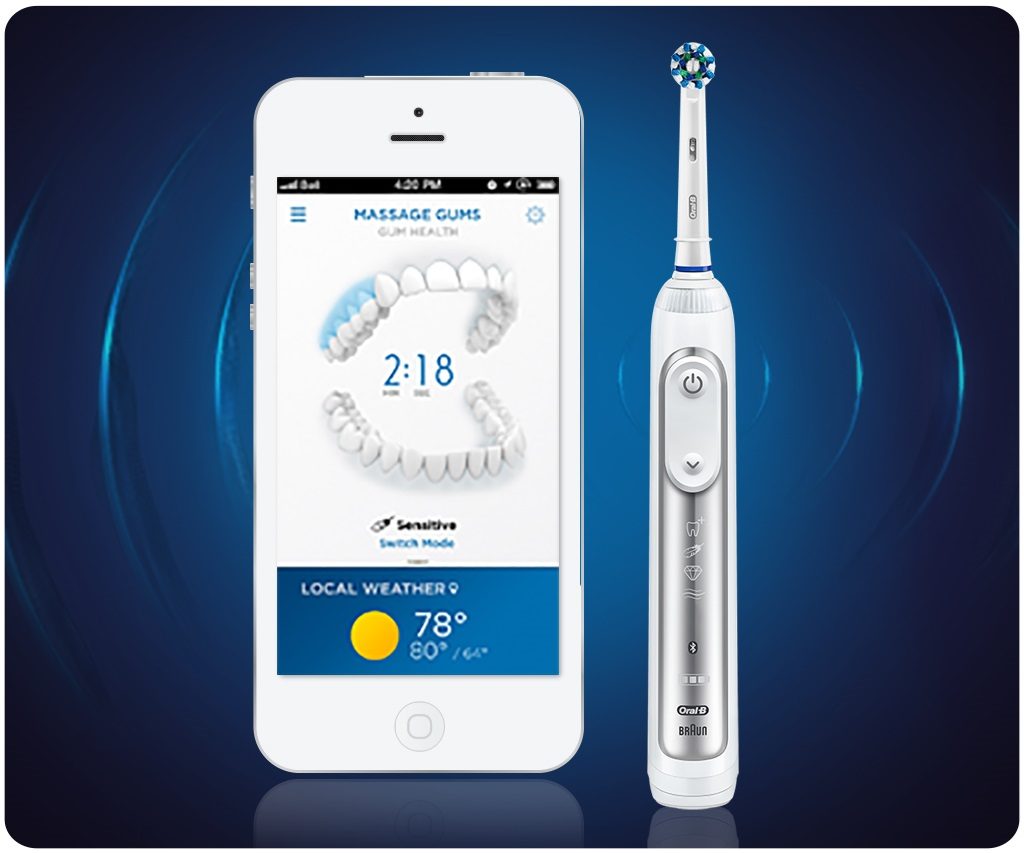 2. Waterpik Water Flosser – 
Waterpik Water Flossers are clinically proven to be more effective than traditional dental floss for reducing plaque, gingivitis, and gum disease. By putting antibacterial mouthrinse in the water flosser, you can effectively remove bacteria that leads to bad breath.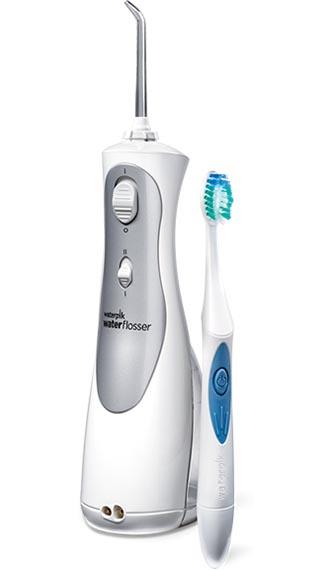 3. BreathRx Tongue Scraper and Spray – BreathRx is a product that knocks out bad breath by going straight to its source. It uses a special blend of anti-bacterial and odor-neutralizing ingredients.  The system is designed to treat both the symptoms of bad breath and its causes in three effective steps: brush, spray and scrape.  We recommend starting out with the Breath Rx Tongue Scraper and Spray:
1 BreathRx Gentle Tongue Scraper (2 pack)
1 8ml anti-bacterial breath sprays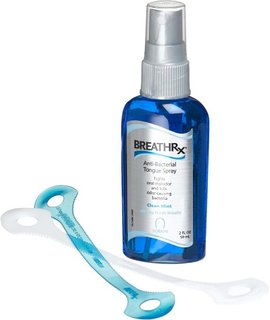 4. BreathRx Anti-Bacterial Mouth Rinse –
BreathRx is a product that knocks out bad breath by going straight to its source. It uses a special blend of anti-bacterial and odor-neutralizing ingredients. The mouth rinse is 100% alcohol-free.  The powerful formula destroys bad breath bacteria and neutralizes odors for long lasting fresh breath.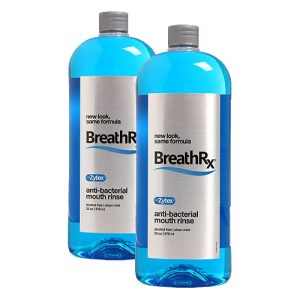 Please give us a call at 248.973.8788 for more information in regards to purchasing the products listed above.
If bad breath persists after trying the tips mentioned in this blog post, please give us a call and set up an appointment. Through a thorough dental examination of your oral health, we will be able to suggest the proper course of action to help you eliminate your bad breath for good. If you believe that the foods that you are eating are causing your bad breath, keep a log of your meals and record what you eat. Bring your food log along with a current list of medications to your next dental appointment. This will help guide us in pinpointing your problem. Don't let bad breath get in the way of you feeling confident when interacting with others!
At Caring Smiles Family Dentistry, we love sharing great dental health tips, contests, and special announcements on our Facebook and Instagram pages. Please call our office at 248.973.8788 to make an appointment and join us on our journey of changing lives one smile at a time.