Why Does The Dentist Check My Blood Pressure?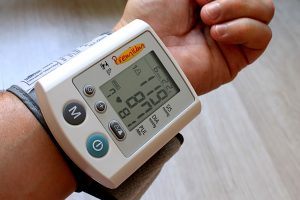 A common question that we are asked at Caring Smiles Family Dentistry is why do we take our patient's blood pressure for even a routine dental hygiene appointment? Hypertension is the medical term for high blood pressure. It is estimated that more than 58 million people in the United States have high blood pressure or are taking antihypertensive medication. One third of people with high blood pressure are not aware of it and more than half of those with high blood pressure do not take medication appropriately.
People with high blood pressure are at an increased risk for a heart attack or stroke. High blood pressure has been called the "silent killer" because there is often a lack of warning signs. Most people will not feel like they have high blood pressure until it is significantly high and at very dangerous levels. Something as non-invasive as a dental cleaning, can adversely affect a person who already has high blood pressure.
Many people visit their dentist more frequently than their physician so we are sometimes the first line of detection for hypertension. When hypertension is discovered in its early stages at a routine dental appointment, a patient can be referred to his or her physician to be treated before serious irreversible damage occurs. The dentist can provide a valuable monitoring service for those patients with diagnosed hypertension.  A diabetes screening may also be recommended if your blood pressure is high.
Epinephrine (adrenaline), the naturally produced hormone that makes your heart rate and blood pressure go up, causes your blood vessels to constrict (tighten). Epinephrine is commonly used in local anesthetics to make the numbing effect last longer. It is widely recommended that the usage of local anesthesia containing epinephrine be limited in people with hypertension.
At Caring Smiles Family Dentistry, we monitor your blood pressure because an elevated blood pressure can increase your risk of having a heart attack or stroke during a dental procedure. A reading of 120 systolic over 80 diastolic is considered optimal. A reading that is 140 systolic over 90 diastolic is the beginning stages of hypertension.  A hypertensive emergency, which can cause patients patients to spontaneously suffer a severe stroke, heart attack or kidney damage, occurs when blood pressure reaches 180/110 or higher.  If these numbers do not decrease, immediate medical help is advised.
There are many correlations between your oral health and cardiovascular health. There are also a large number of serious medical conditions that can first be detected in your mouth.   At Caring Smiles Family Dentistry, we are not only interested in your oral health but your overall health. We take every precaution necessary to ensure that you will leave happy and healthy. We look forward to seeing you soon at your next appointment!
At Caring Smiles Family Dentistry, we love sharing great dental health tips, contests, and special announcements on our Facebook and Instagram pages. Please join us on our journey of changing lives one smile at a time.
If you have any questions about this or any other dental issues, or would like to make an appointment for a dental exam, cleaning, or consultation, please give us a call at 248.973.8788. We are here for you!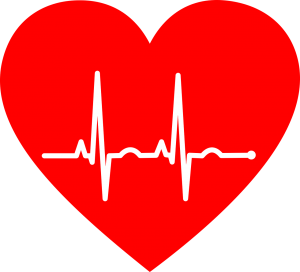 Source:
Dental Management of the Medically Compromised Patient, 6th Edition by James W. Little DMD MS (Author), Craig Miller DMD MS (Author), Nelson L. Rhodus DMD MPH (Author), Donald Falace DMD (Author)
10 reasons why we must take dental patients' blood pressure. Linda Lawson, RDH, BS