Jamaica Outreach: Giving Back Around The World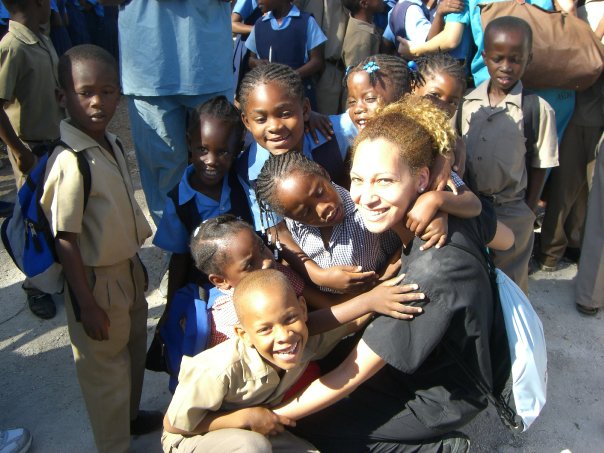 -By Dr. Amira May Woodruff
During my third year of dental school, I had the amazing opportunity to travel to Jamaica to participate in an outreach program through HealthCare International Reachout, Inc..  While in Jamaica we provided free dental care for one week to hundreds of people in need, mostly children.  Our group was made up of people from the University of Michigan and Columbia University, and included both a dental and a medical group.
Here is a photo journal that I kept while there:
Day 1 (Sunday) – Arrival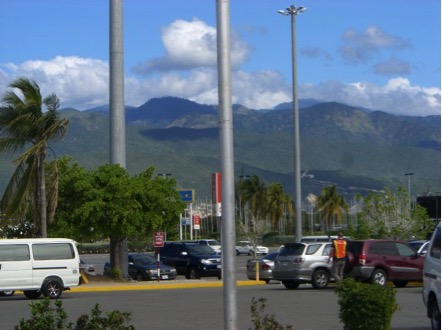 Landed at the airport in Kingston, Jamaica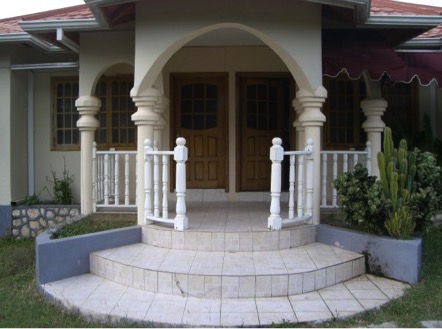 Arrived at our suite in Clarendon, Jamaica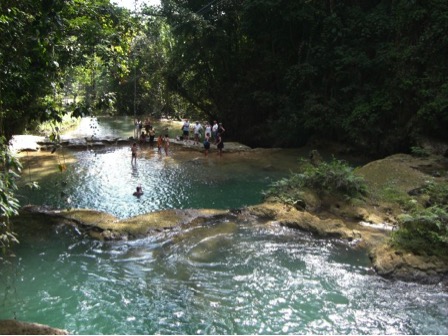 Traveled to YS Falls to relax before our big day tomorrow.
Day 2 (Monday) – First site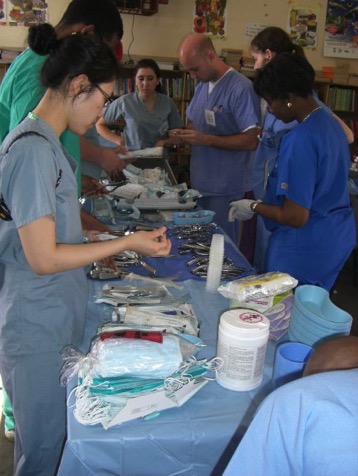 At a school, setting up the supply table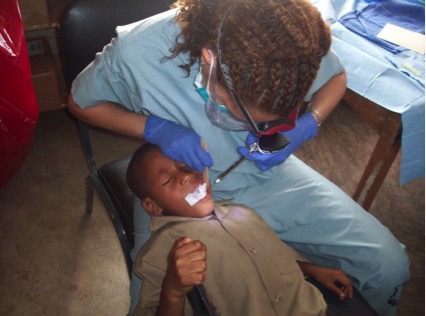 Here I am working on a young student.  There were no dental chairs available so children had to lay in our laps.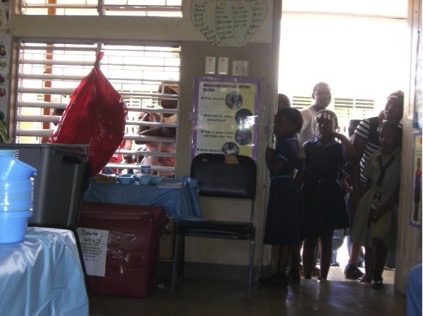 Long lines all day long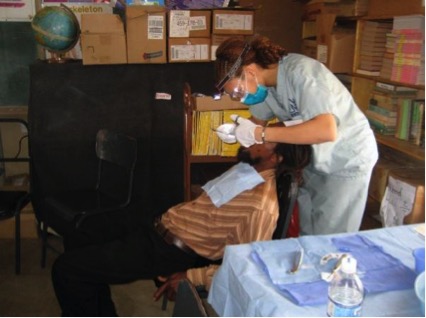 We saw mostly children but we had some adult patients too.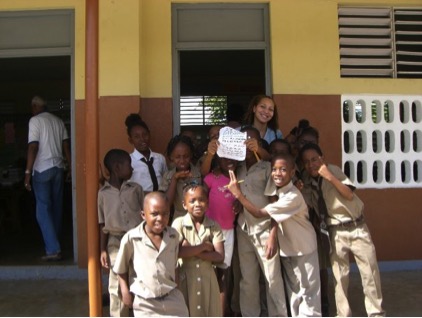 Hanging out with the children during our lunch break.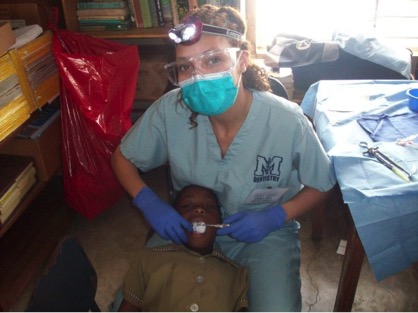 All of the children were excellent patients
Monday night we were thrown a dinner and dancing party at the beautiful home of a member of the Rotary Club of Kingston.  This club's number one goal is service to the community.
Day 3 (Tuesday) – Second site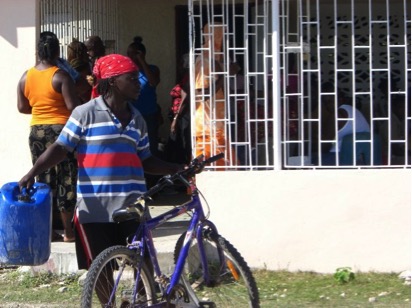 People already in line at the Portland Cottage community center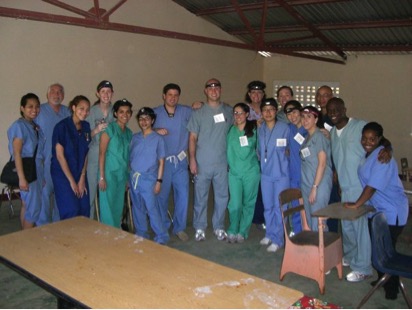 Ready to start the day!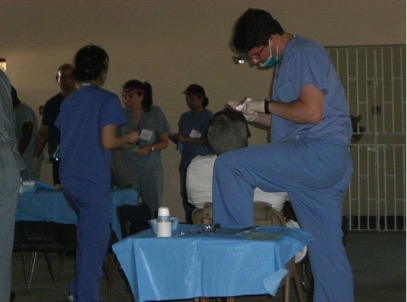 Makeshift headrest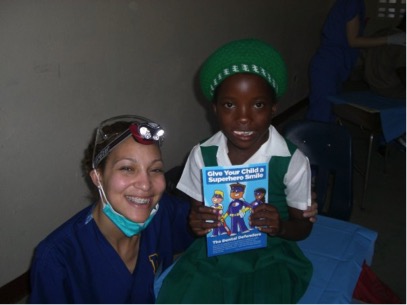 Me with a brave young patient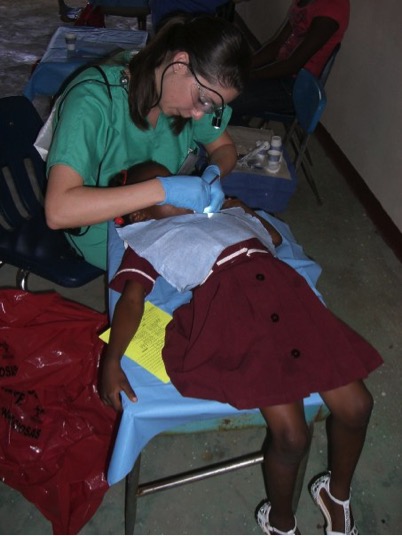 Dental student from Columbia University working on a patient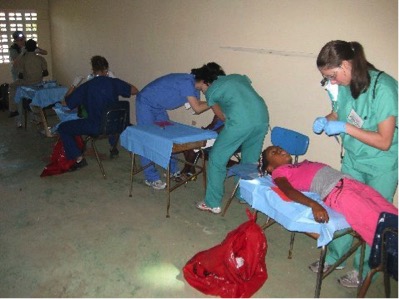 Everyone busy at work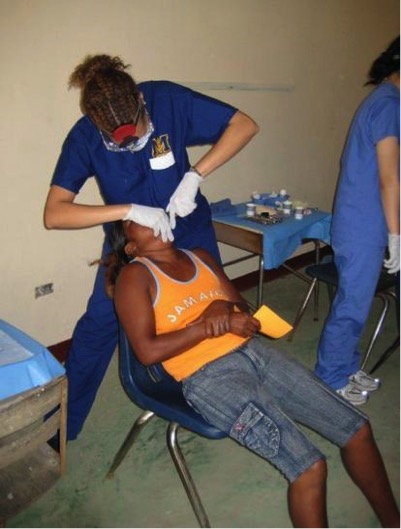 Hard at work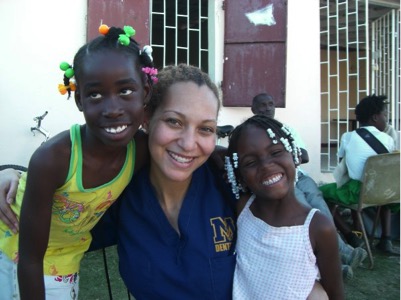 Two of my very brave patients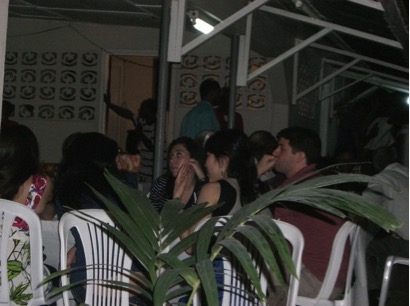 This day ended with another night of dinner and dancing at the Rotary Club member's home.
Day 4 (Wednesday) – Third site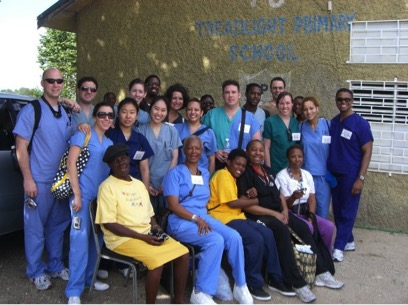 Part of the dental and medical teams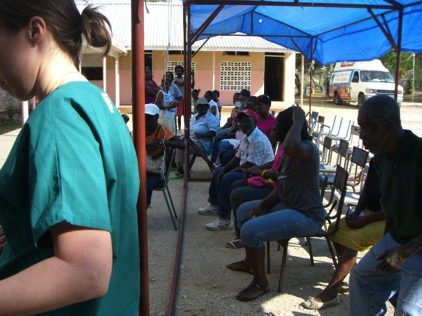 At a different school, once again there is already a line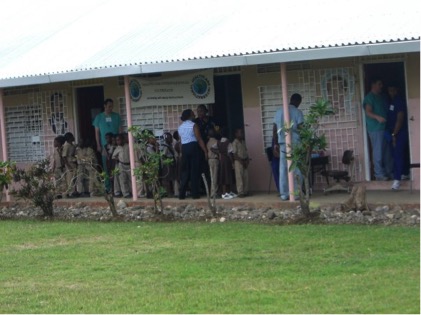 Determining what each patient needs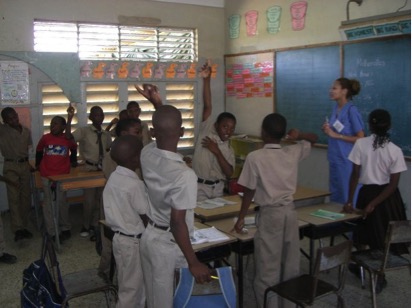 Oral health instructions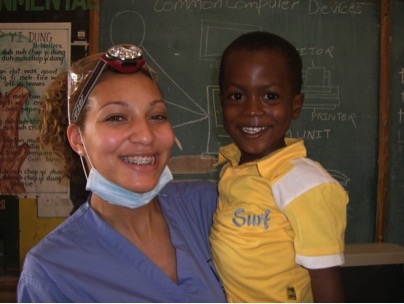 A young patient flashing his beautiful smile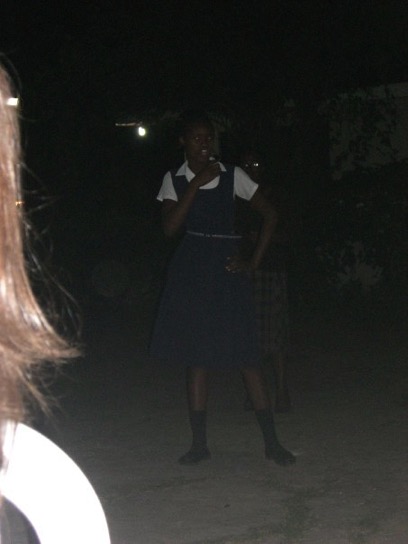 Last night in Clarendon, one student performed a poem for us over dinner and the principal of the school from today came to thank us.
Day 5 (Thursday) – Fourth site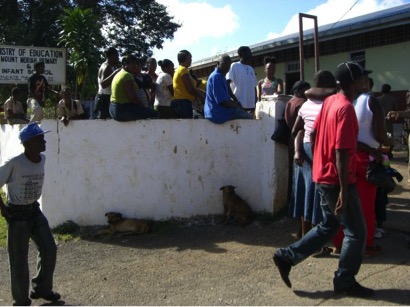 At another school, long line of patients already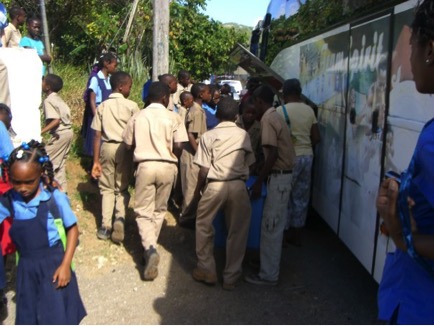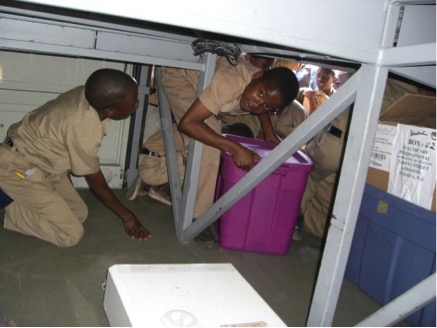 Many children eagerly helping us unload our supplies from the bus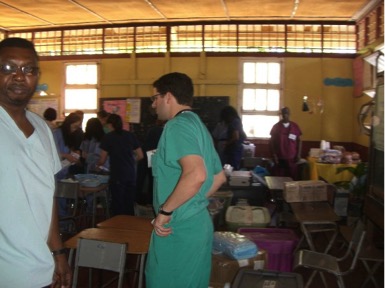 Setting up for the day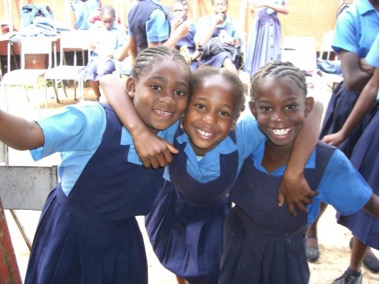 Happy patients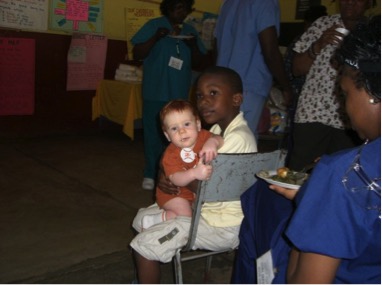 A mature, young boy offers to hold the oral surgeon's son during lunch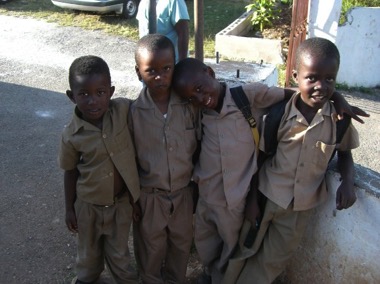 Buddies all finished with their dental appointments
After a long day we moved to the Sunset Jamaica Grade Resort in Ocho Rios
Day 6 (Friday) – Fifth site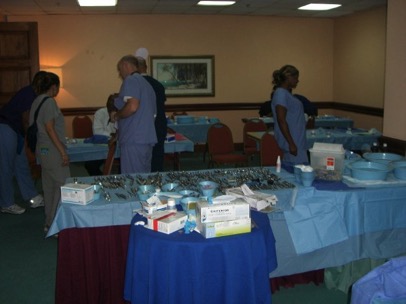 The patients were made up of staff and family of staff of the resort.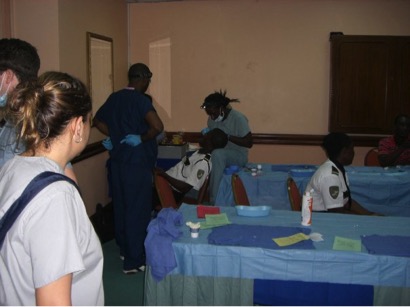 The patients were made up of staff and family of staff of the resort.
Day 7 (Saturday) – Time to head home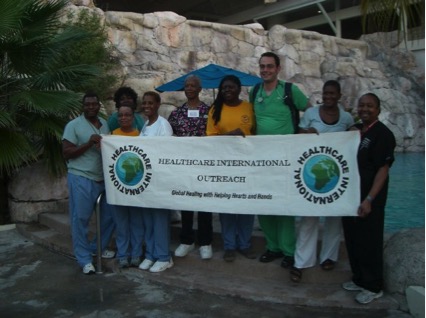 The medical team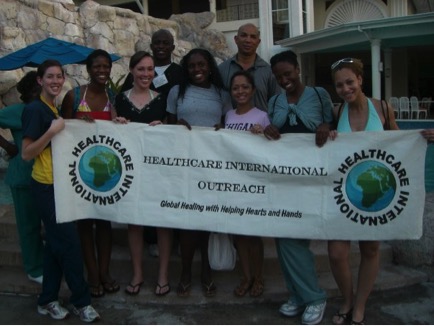 The University of Michigan dental team
I had an absolutely wonderful experience providing dental care in Jamaica.  I definitely plan to give more of my time for dental mission trips in the future!
At Caring Smiles Family Dentistry, we love sharing great dental health tips, contests, and special announcements on our Facebook and Instagram pages. Please join us on our journey of changing lives one smile at a time.
If you have any questions about this or any other dental issues, or would like to make an appointment for a dental exam, cleaning, or consultation, please give us a call at 248.973.8788. We are here for you!