Dr. Warren and Dr. May Honored As Business Persons Of The Year At Awards Dinner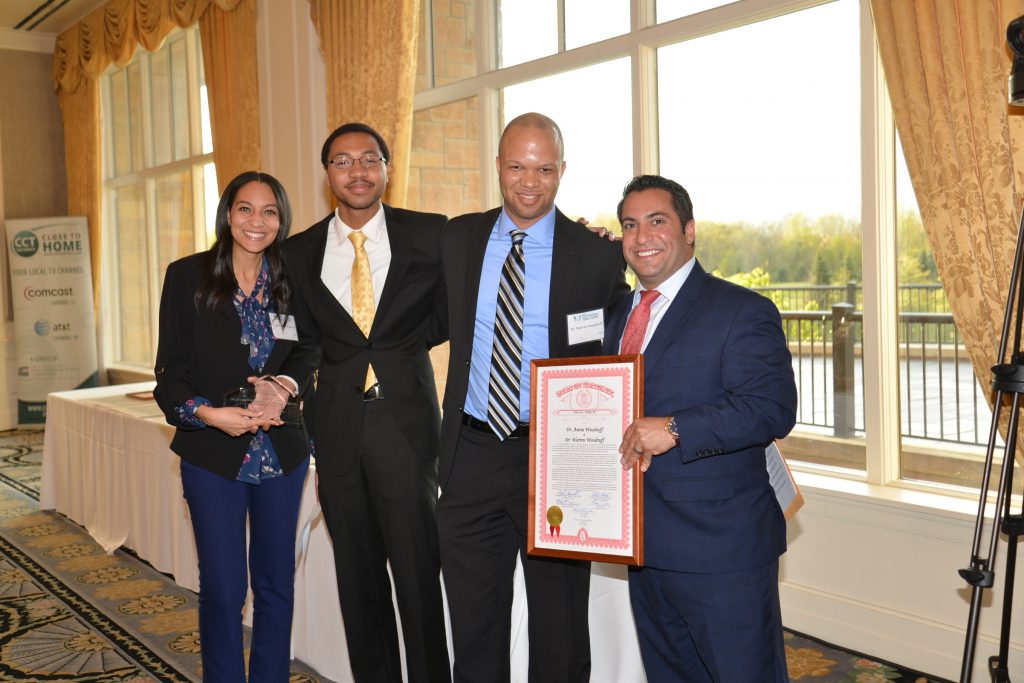 From left to right: Dr. Amira May Woodruff , Jonathan Jackson of Civic Center TV, Dr. Warren Woodruff, and Klint Kesto who is the State of Michigan Representative of the 39th District. (Photo credit: Bill Bertakis)
The Greater West Bloomfield Chamber of Commerce held their 11th Annual Key to the Township Awards dinner on May 9, 2017 at Shenandoah Country Club.  Dr. Warren Woodruff and Dr. Amira May Woodruff were awarded were honored with the Community Excellence Award For Business Persons Of The Year.  Our doctors were chosen from a large number of nominations for this prestigious award.
Video Of Awards Ceremony
(Dr. Warren and Dr. May
announced at 12:00 mark of video)

From left to right: Dr. May , Dr. Warren, our hygienist C'Vaeo, our dental assistant Shawnie, and our hygienist Mariam.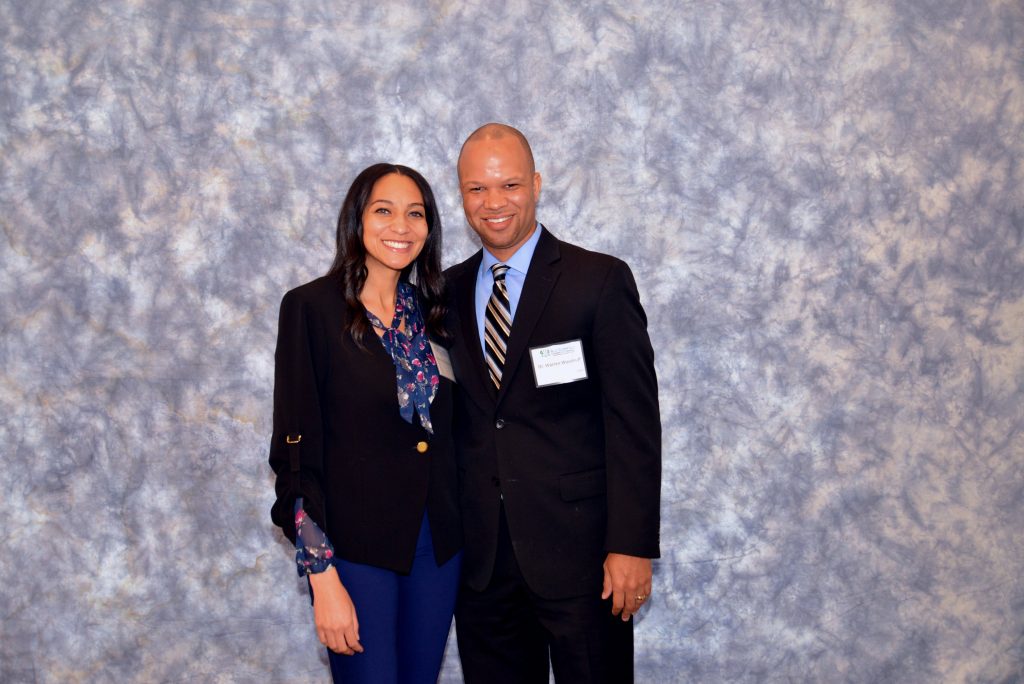 Award Recipients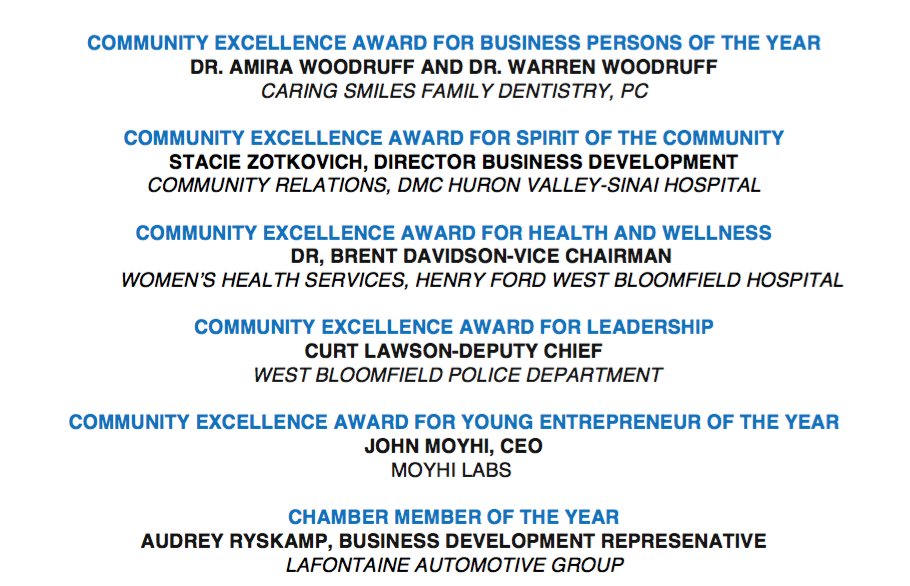 At Caring Smiles Family Dentistry, we love sharing great dental health tips, contests, and special announcements on our Facebook and Instagram pages. Please join us on our journey of changing lives one smile at a time.
If you have any questions about this or any other dental issues, or would like to make an appointment for a dental exam, cleaning, or consultation, please give us a call at 248.973.8788. We are here for you!