Oral Health Care During Pregnancy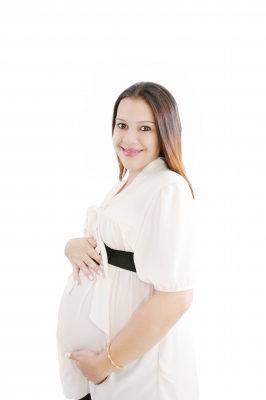 In 2011, an expert workgroup, consisting of the Health Resources and Services Administration (HRSA), American College of Obstetricians and Gynecologist (ACOG) and the American Dental Association, developed a
statement
regarding oral health care during pregnancy, which was released in 2012.
To summarize, oral health care, including radiographs, pain medication , and local anesthesia is safe to use throughout pregnancy.  Click here to view  medications typically prescribed by dentists and which ones may be used and which ones should be avoided.  Most medications that dentists prescribe are safe for use in pregnancy, but there are some antibiotics, such as tetracycline, which should be avoided, and a few analgesics that need to be used with caution.
If you are a female and of child-bearing age, it is important to seek dental care during pregnancy and it is safe to do so.  Do not hesitate to have necessary dental care while you are pregnant.  Also, remember that it is important to have your newborn baby see the dentist within his or her first year of life.
Please check out these resources that have been provided by the National Maternal and Child Oral Health Resource Center, Georgetown University:
At Caring Smiles Family Dentistry, we love sharing great dental health tips, contests, and special announcements on our Facebook and Instagram pages. Please join us on our journey of changing lives one smile at a time.
If you have any questions about this or any other dental issues, or would like to make an appointment for a dental exam, cleaning, or consultation, please give us a call at 248.973.8788. We are here for you!  
*Photo Credit: David Castillo Dominici of FreeDigitalPhotos.net.